What's ahead on The Classical Network? Catch some of these great programs coming your way. Information on evening concert broadcasts of the New York Philharmonic, Chicago Symphony Orchestra and other nationally broadcast performances can be found on our home page.
The Sunday Opera: "La Juive" by Fromental Halevy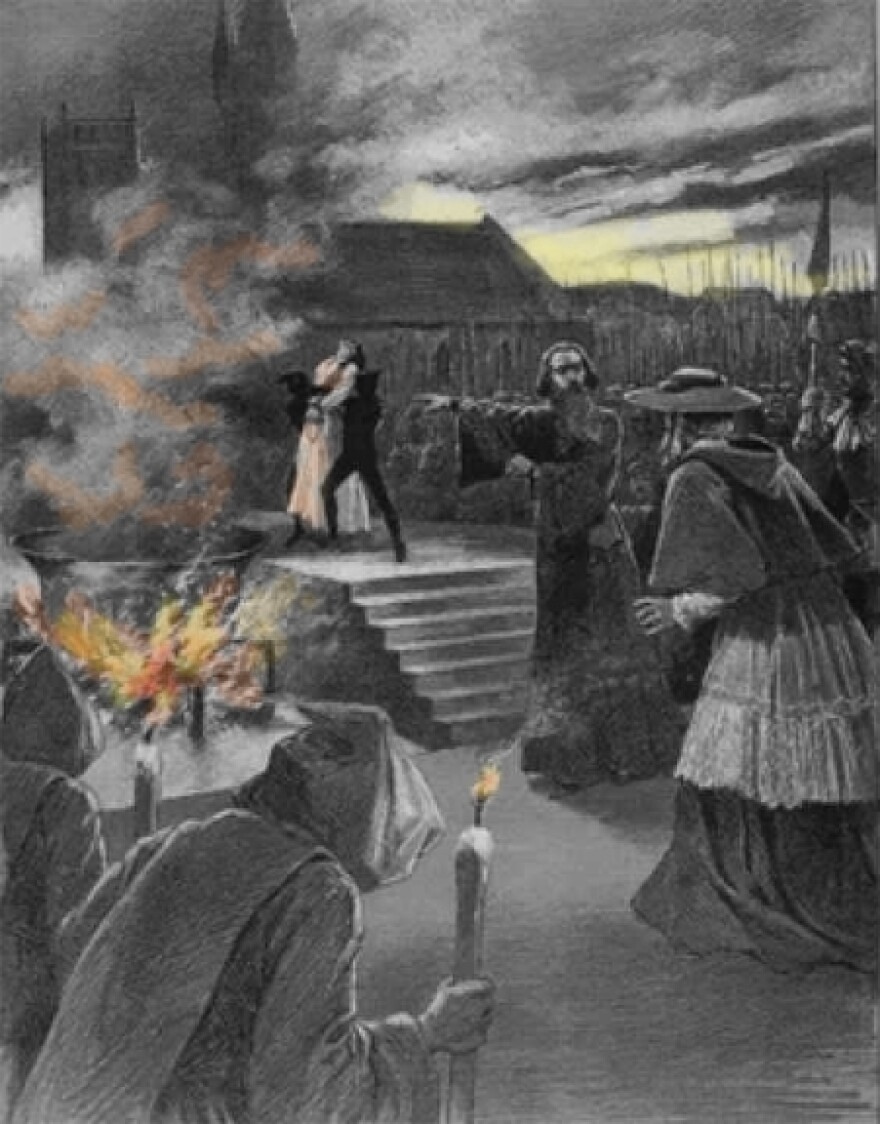 "La Juive," a tragic tale of religious intolerance by Fromental Halevy will air on this week's Sunday Opera (4/15 3:00 p.m.). Eugene Scribe wrote the libretto for this opera which became one of the most popular operas of the 19th century after its premier in Paris on 23 February 1835. It deals with the plight of Jews in Switzerland in the 15th century, particularly Rachel and her adoptive father Eleazar who are persecuted by the Catholic Church and are arrested after it is found that Racheal's love Samuel is actually Prince Leopold.
A relationship between a Jew and Christian is punishable by death. With a twist worthy of a grand opera, the story comes to its tragic climax. The recording to which we'll be listening was begun in 1989 and finished some five years later due to the health issues of its Eleazar, Jose Carreras. Joining him will be Julia Varady as Rachel, Dalmacio Gonzales as Leopold, June Anderson as Leopold's intended, the Princess Eudoxie, and Ferruccio Furlanetto as Cardinal de Brogni. After the opera, join Michael Kownacky for more music written for Jewish themes with incidental music from the play "Belthshazzar" by Joseph Akron and an excerpt from the ballet "The Man from Midian" by Stefan Wolpe, both of which come from the wonderful series of CDs from the Milken Archives.