What's ahead on The Classical Network? Catch some of these great programs coming your way. Information on evening concert broadcasts of the New York Philharmonic, Chicago Symphony Orchestra and other nationally broadcast performances can be found on our home page.
The Sunday Opera: Rossini's "Tancredi" from Opera Southwest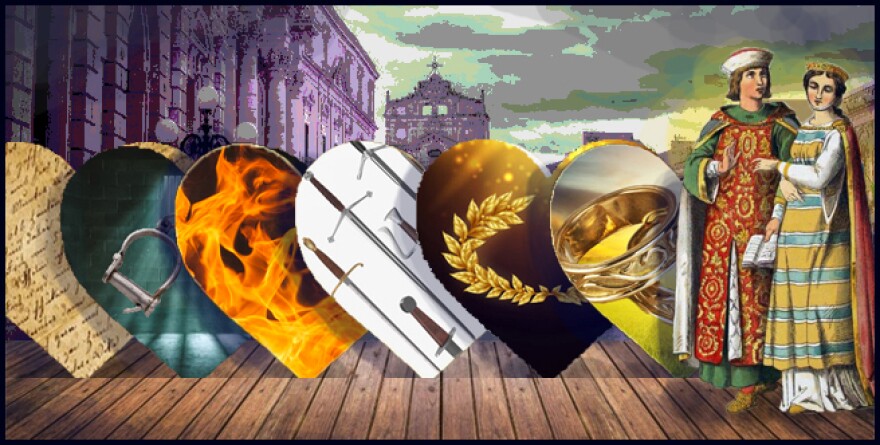 This week is the first of two operas from Opera Southwest on The Sunday Opera (9/26 3:00 p.m.). Based on a 1760 play by Voltaire, "Tancredi" had its premier in 1813 and was one of two operas Rossini premiered that year. Tancredi (Heather Johnson) is an exiled Syracusan soldier who is in love with Amenaide (Lindsay Ohse) who loves Tancredi as well. However, Amenaide's father, Argirio (Heath Huberg) has promised her to his formal rival Orbazzano (Matthew Curran) as a part of their truce after years of conflict. The plot's many twists begin before the opera starts with an intercepted letter written to Tancredi by Amenaide which will eventually be used by Orbazzano to arrest her for treason. Even though Tancredi believes Amenaide is unfaithful, he challenges Orbazzano to a duel to save her life and defeats Orbazzano. He then leaves even though Amenaide has tried to convince him of her love. Feeling his loss, Tancredi goes into battle to save the city from the Moors, and Amenaide's innocence is proclaimed by the head of the Moorish army, Solamir (It's a long story) as he dies. The victorious Tancredi returns to the city, is reunited with Amenaide, and there is much rejoicing. Then again, there is an alternate ending, Tancredi is mortally wounded and only finds out Amenaide has been faithful just before he dies but not until after they can be married so that he can die in his wife's arms. In today's presentation, you'll actually hear both endings. Completing the cast are Madelyn Wanner as Amenaide's confidant Isaura and Chelsea Duval-Major as Tancredi's squire Roggiero. Anthony Barrese conducts.
We'll conclude our afternoon of Rossini with the "Willow Song" (Assisa a pie d'un salice) from his version of "Otello" performed by Marilyn Horne and Roberta McEwen and a complete performance of his Stabat Mater featuring soloists Patrizia Pace, Gloria Scalchi, Antonino Siragusa, and Carlo Colombara with the Hungarian State Opera Orchestra and Chorus conducted by Pier Giorgio Morandi.